NELA-NJ Technology Conference
Our next NELA-NJ Technology Conference will take place on Friday, September 9, 2016, at the Renaissance Woodbridge Hotel with registration beginning at 8:30 a.m.
NELA-NJ Annual Conference
Our next annual conference is currently scheduled to take place on April 7, 2017.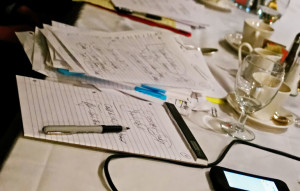 The Annual Conference will be held at the New Jersey Law Center, One Constitution Square, New Brunswick, New Jersey from 8:30 a.m. to 5:30 p.m.
Well-known and respected members of the employment bar will participate in panels concerning a wide array of topics.
Other Conferences
On occasion and as deemed appropriate, NELA-NJ presents programs that are  independent of our regular monthly meetings and the annual conference. These programs may be open to all interested practitioners, as is our annual conference, or attendance may be limited to only those who can certify that the majority of their practice involves representing plaintiffs.