Upcoming Events
Our NELA-NJ Annual Conference, which is presented in cooperation with NJICLE, will take place on Friday, April 7, 2017,  8:30 a.m.  to 5:00 p.m. at the New Jersey Law Center in New Brunswick.  This full-day conference will include panels on:
Year in Review & Trends in Employment Law
Emerging LGBT & Transgender Issues in the Workplace
Social Media at Work & Through the Eyes of the NLRB
Statutory Waivers Including Jury Waivers, Statutes of Limitation and Arbitration
Emotional Distress Damages in View of Cuevas and Battaglia
Employee Classification Post-Sleepys
 Prof. Rachel Godsil, Seton Hall University's Eleanor Bontecou Professor of Law and Co-Founder and Director of Research for the Perception Institute, as Keynote Speaker on Implicit Bias & Microaggression.
In addition to Prof. Godsil, speakers include:
Stacy Adams, Esq.
Brett Anders, Esq.
Martin Aron, Esq.
Lisa Barre-Quick, Esq.
LaToya Barrett, Esq.
Maureen Binetti, Esq.
Melissa Biren, Esq.
James Burden, Esq.
Dylan Dindial, Esq.

Christopher J. Eibeler, Esq. 

Leslie Farber, Esq.
Robyn Gigl, Esq.
Rosemary Gousman, Esq.
Edward T. Groh, Esq.
Eric Harrison, Esq.
Ebonee Hamilton Lewis, Esq.
Ty Hyderally, Esq.
Lisa Manshel, Esq.
Bruce McMoran, Esq.
Neil Mullin, Esq.
Scott Ohnegian, Esq.
Claudia Reis, Esq.
Ravi Sattiraju, Esq.
Richard Schall, Esq.
Kirsten Scheurer Branigan, Esq.
Nancy Erika Smith, Esq.
Steven W. Suflas, Esq.
Jacqueline M. Vigilante, Esq.
Our NELA-NJ Post-Holiday Party will take place on Thursday, January 26, 2017, at 6:00 p.m. at Steakhouse 85 in New Brunswick.  Kindly RSVP through the link provided via your e-mail.
Our next NELA-NJ Dinner and Networking Meeting will be held on Wednesday, March 1,  2017 at The Rutgers Club in New Brunswick, NJ. The cocktail hour (cash bar) for our meetings begins at 6:00 p.m., dinner typically begins at 6:30, and our programs get underway at 7:00. Dinner meetings run from 7:00 to 8:30 p.m.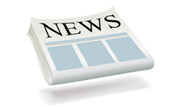 NELA-NJ News
In July 2016, NELA-NJ  elected the following members to serve on its Executive Board of Directors and lead NELA-NJ for its 2016-17 term:
Kathryn "Katy" McClure, President
Fred Shahrooz Scampato, Vice President
Evan Goldman, Secretary
Lisa Curry, Treasurer
Robin Bernstein, Board Member
James Burden,  Board Member
Paula Dillon, Board Member
Dylan Dindial, Board Member
Francine Foner, Board Member
Jared Jacobson, Board Member
Carolyne Kalson, Board Member
Richard Murray, Board Member
Peter Valenzano, Board Member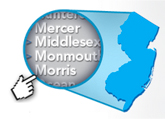 Find a NJ Lawyer
Find a Lawyer in your area who practices in employment law in New Jersey our easy search tool. NELA-NJ members practice employment law as well as other areas of specialty in all 21 New Jersey counties. Our online directory of NELA-NJ members is available as a resource to individuals and other attorneys.
NELA-NJ welcomes plaintiffs' employment attorneys as membersSign up Today!

About NELA
The National Employment Lawyers Association (NELA)
was founded in 1985 by visionary employment attorney Paul Tobias. His goal was to provide assistance and support to lawyers engaged in the important work of protecting the rights of employees against the greater resources of their employers and the defense bar. NELA is the country's only professional organization that is exclusively comprised of lawyers who represent individual employees in cases involving employment discrimination, wrongful termination, employee benefits and other employment-related matters.
Today, NELA counts more than 4,000 lawyers as members in the United States and abroad, who have represented hundreds of thousands of individuals in disputes against their employers. NELA submits amicus curiae briefs in virtually all U.S. Supreme Court cases involving employment and civil rights-related legal issues. The organization has more than sixty-nine state and local affiliates around the country, including NELA-NJ, which was founded in 1987 by Peter Van Schaick.
NELA-NJ Leadership
NELA-NJ Officers
President: Kathryn "Katy" McClure
Vice President: Fred Shahrooz Scampato
Secretary: Evan Goldman
Treasurer: Lisa Curry
NELA-NJ Board of Directors
Robin Bernstein
James Burden
Paula Dillon
Dylan Dindial
Francine Foner
Jared Jacobson
Carolyne Kalson
Richard Murray
Peter Velanzano
Claudia A. Reis – Past President (Ex officio)
NELA-NJ Committees
NELA-NJ offers its members several ways to get more involved in the organization, from helping to grow NELA-NJ to supporting members through our amicus brief library to working on legislation that affects workers' rights in New Jersey.