Upcoming Events
Our next NELA-NJ Dinner and Networking Meeting will be held Wednesday, October 1, 2014 at The Rutgers Club in New Brunswick, NJ. The cocktail hour (cash bar) for our meetings begins at 6:00 p.m., dinner typically begins at 6:30, and our programs get underway at 7:00. Dinner meetings run from 7:00 to 8:30 p.m.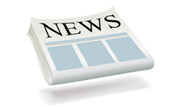 NELA-NJ News
On August 15, 2014, the Appellate Division reversed a trial judge's ruling in Del Vecchio v. Township of Bridgewater and remanded the matter for a new trial where the lower court erroneously restricted the testimony of plaintiff's treating physicians. Not only was this matter handled by a NELA-NJ attorney, but NELA-NJ's Amicus Committee also also entered an appearance on behalf of the plaintiff.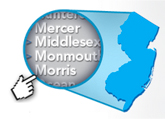 Find a NJ Lawyer
Find a Lawyer in your area who practices in employment law in New Jersey our easy search tool. NELA-NJ members practice employment law as well as other areas of specialty in all 21 New Jersey counties. Our online directory of NELA-NJ members is available as a resource to individuals and other attorneys.
NELA-NJ welcomes plaintiffs' employment attorneys as membersSign up Today!

About NELA
The National Employment Lawyers Association (NELA)
was founded in 1985 by visionary employment attorney Paul Tobias. His goal was to provide assistance and support to lawyers engaged in the important work of protecting the rights of employees against the greater resources of their employers and the defense bar. NELA is the country's only professional organization that is exclusively comprised of lawyers who represent individual employees in cases involving employment discrimination, wrongful termination, employee benefits and other employment-related matters.
Today, NELA counts more than 4,000 lawyers as members in the United States and abroad, who have represented hundreds of thousands of individuals in disputes against their employers. NELA submits amicus curiae briefs in virtually all U.S. Supreme Court cases involving employment and civil rights-related legal issues. The organization has more than sixty-nine state and local affiliates around the country, including NELA-NJ, which was founded in 1987 by Peter Van Schaick.
NELA-NJ Leadership
NELA-NJ Officers
President: Claudia A. Reis
Vice President: Richard Yaskin
Secretary: Kathryn McClure
Treasurer: Lisa Curry
NELA-NJ Board of Directors
LaToya Barrett
James Burden
Paula Dillon
Sarah Fern Meil
Evan Goldman
Carolyne Kalson
Omar Lopez
Richard Murray
Fred Shahrooz-Scampato
Ty Hyderally – Past President (Ex officio)
NELA-NJ Committees
NELA-NJ offers its members several ways to get more involved in the organization, from helping to grow NELA-NJ to supporting members through our amicus brief library to working on legislation that affects workers' rights in New Jersey.